Hello! Just a short post on a publisher called LLC "KIPER – SOFT". I just found a download  that was digitally by this publisher, and it turns out that it is detected by some anti-virus programs.
If you have a LLC "KIPER – SOFT" file on your computer you may have noticed that LLC "KIPER – SOFT" pops up as the publisher in the User Account Control dialog when running the file. The certificate is issued by COMODO RSA Code Signing CA. The company is located in Ukraine.
The scan result from VirusTotal below clearly shows why you should avoid the LLC "KIPER – SOFT" file. It is detected under names such as Generic.959, W32/Amonetize.AO.gen!Eldorado, PUP.Optional.Amonetize and Trojan.Win32.Amonetize.dytukr.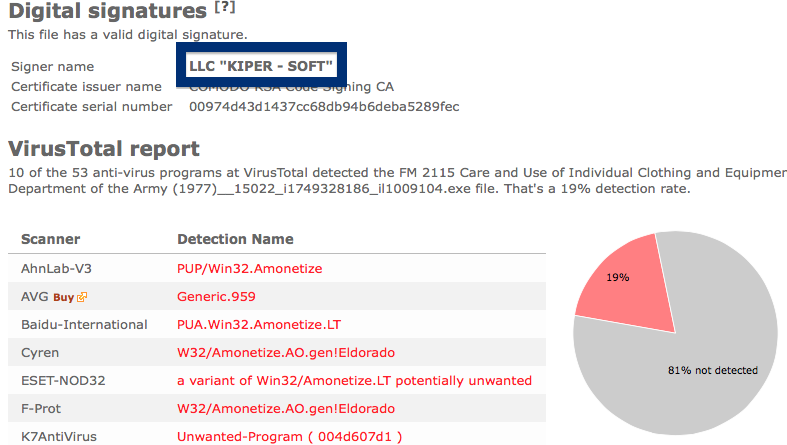 Did you also find a file digitally signed by LLC "KIPER – SOFT"? Where did you find it and are the anti-virus programs detecting it? Please share in the comments below.
Thank you for reading.