Hello guys and gals. Just a quick post on the RCore trojan. If RCore is installed on your machine, you will see rcore.exe in in the Windows Task Manager and a new service called rcores pointing to rcore.exe. I'll show how to remove RCore in this blog post with the FreeFixer removal tool.

RCore is distributed by a method called bundling. Bundling means that a piece of software is included in other software's installers.
When I find some new bundled software I always upload it to VirusTotal to see if the anti-malware scanners there detect anything fishy. The detection rate is 14/52. The RCore files are detected as Trojan.Win32.Generic.pak!cobra by AVware, a variant of Win32/Agent.WGA by ESET-NOD32 and Artemis!0339F1025037 by McAfee.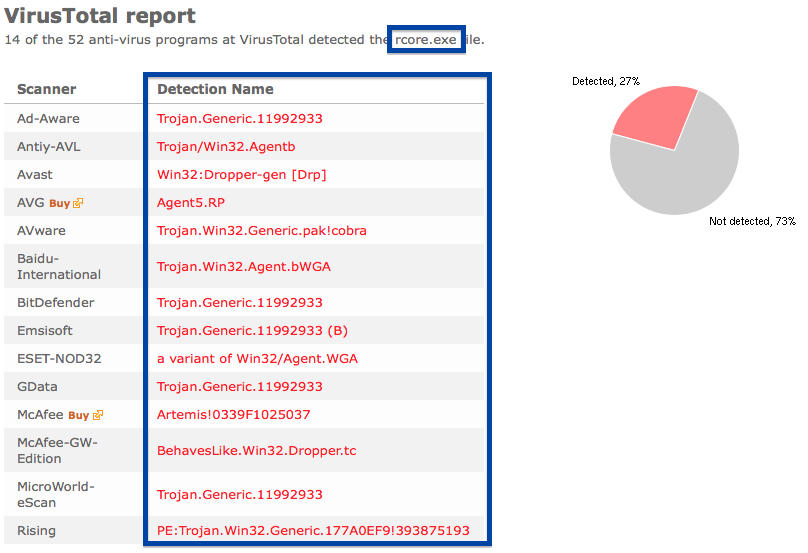 You can remove RCore with the FreeFixer removal tool. Here's a few screenshots from the removal that should help you: A restart of your computer may be required to complete the removal.
Hope that helped you with the removal.
Do you also have RCore on your computer? Any idea how it installed? Please let me and the readers know by posting a comments. Thanks!
Thanks for reading. Welcome back!