Welcome! Just a quick post on a publisher called SERGEY SEMENOV.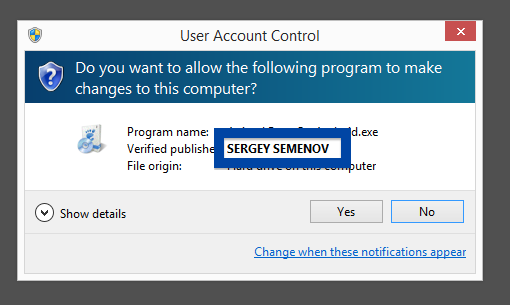 It is also possible to check a digital signature by looking at a file's properties. Here's a screenshot of the SERGEY SEMENOV certificate. Sergey appears to be located in Russia.
Fortinet detects the file as Riskware/Badur, Tencent classifies it as Trojan.Win32.Qudamah.Gen.2 and VBA32 detects it as suspected of Heur.Malware-Cryptor.Multiplug.
Did you also find a SERGEY SEMENOV file? What kind of download was it? If you remember the download link, please post it in the comments below.
Thank you for reading.